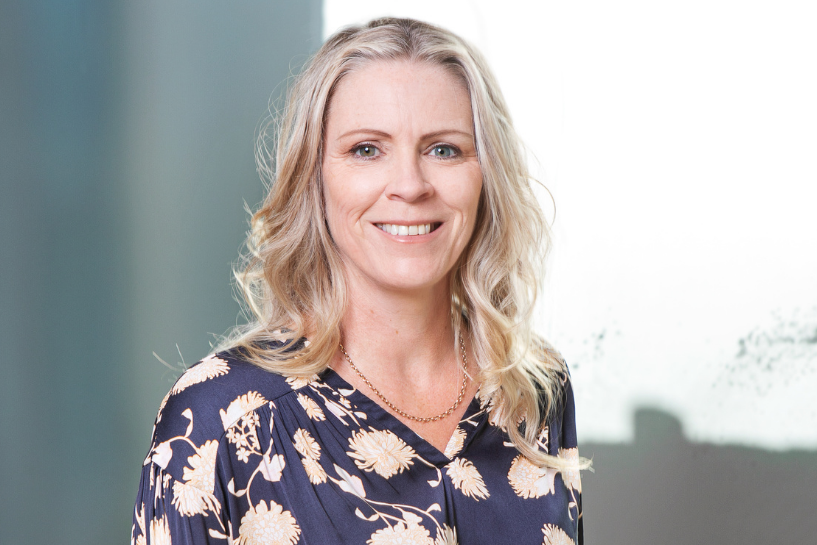 Natalie Lorenzen
Partner | ICT Sourcing Specialist
Natalie is an established IT Recruitment Specialist with 10 years experience in the NZ market. She is renowned for her professional yet personable approach and her experience includes Permanent and Contract recruitment solutions to clients with a focus on quality outcomes.
"I offer my clients and contacts a full engagement of recruitment services – providing market trends, candidate talent material, retained engagements and exclusive placements. This empowers me to invest time to understand a business's culture, delve into their business as a whole and evaluate current and future requirements to accurately identify resourcing solutions, opportunities and suitable talent"
Natalie specialises in servicing a select range of companies in the Auckland and Wellington regions; from software start-ups to SME's and Global companies. Her core objective is to consistently deliver exceptional results and real value to everyone she engages with.
Natalie is passionate, dedicated and innovative, investing time into learning her clients' culture and assist candidates with their growth and career aspirations.
Natalie was very thorough and informative. It was really nice that she kept me in the loop with every meeting conducted between her and the future employer, as well as, asking me for my feedback to ensure that this is still the right role for me. She was also accommodating – ensuring that our initial meeting was conducted at an appropriate time and location befitting myself. I believe that Natalie showed vital traits necessary to ensure both clients (employer and candidate) come to a successful conclusion.

Micah De Lara | Software Demonstrator at Fergus

Communication was excellent throughout the process. This is something so many consultants fail on, but Natalie was superb.

Catherine Lupton | Test Analyst

Natalie is an experienced IT recruiter who has sourced a number of candidates for our business. I have complete confidence in her understanding our need and presenting only relevant, suitable candidates. Natalie pushes hard and perseveres even when her client is often hard to pin down! My engagement with Natalie is always a pleasure, she is personal, focused and consistent and we appreciate the little touches like sending a cake on the candidate's first day. I will absolutely be utilising Natalie's services on future assignments.

Chris Williams | Head of IT at Sanford NZ

In order to become a better, best, brilliant person, you can not only rely on yourself, the best way is to work closely , learn, share and discuss as much as you can from brilliant people, like my Customise consultant.

J.F | Data Visualization Analyst

Natalie is second to none with her attention to detail and care for her clients and candidates. She went over and above to help me secure a role in a new industry and earning top dollar. Natalie is a necessity if you're in the market for new talent, or looking for a new role.

Katie Cheffings | Business Development Manager

Natalie Lorenzen was unbelievably helpful to me throughout the recruitment process! Natalie went above and beyond with her excellent communication and follow-up process! All in all the entire process from my first interview to getting the job was seemless and transparent! The best part for me was when Customise congratulated me with a chocolate cake!

Vishal Lal | Service Desk Analyst

Natalie is switched on and a fantastic communicator. She kept me well informed during the recruitment process. Natalie understands that recruitment is an equal relationship between recruiter, employer and contractor/employee. She treated me with respect and was utterly professional and always friendly and upbeat

Tanya Taylor | Technical Writer

Natalie is very helpful. She guided me a lot when I was going for 2nd Technical Interview. She played vital role in my achievement.

Umar Younas | Customer Solutions Network Engineer at Vocus Communications

My consultant worked hard and quickly, she did what nobody else did until now… She has the trust of the client and she also trusted me. I feel myself as a very qualified professional and every other big consultancy has failed in placing me.

Carlos Eduardo Rodrigues dos Santos | Java Integration Developer

Natalie was fantastic to work with. Her advice and feedback were essential in securing the role. Her communications were timely and clear, it was very easy to communicate with her and to move quickly to secure the role. I was very impressed by her commitment to the client and myself and her desire to achieve a win-win for both of us.

Peter Woolley | Scrum Master

My consultant was brilliant! Quick to communicate and made it very easy for me to understand the requirements of the role. She was always there to take my call and helped facilitate a tricky and unknown transition through a difficult time. Would highly recommend!

Rachel Alker | Application Analyst

In order to become a better, best, brilliant person, you can not only rely on yourself, the best way is to work closely , learn, share and discuss as much as you can from brilliant people, like my Customise consultant.

Marie Boyle | CIO, ACG Education

My first meeting with Natalie was as a candidate when I secured a PMO Manager role at Sanford who already had an established working relationship with her. I was impressed by Natalie's general service which included the rigorous screening of candidates. Natalie takes a one-on-one interest in both the client and the candidate, taking the time to understand and thereby seeking a match that works for both. Many other agencies take the "sausage factory" approach, which lacks that personal touch that Natalie demonstrates. I would have no hesitation in recommending Natalie's services to candidates and clients alike.

Neal Ramphal | PMO Manager at Sanford NZ

My Customise consultant (Natalie) was really awesome in understanding my current situation and considered me that I'll be the right fit for the position that was advertised. I'm happy that she was really motivating throughout and encouraged me by highlighting the positives that I've got. She was really inspiring the way that she followed up on further steps with me and my new employer. I'll be referring Customise very confidently to my friends and management if they are looking for opportunities / candidates. Thanks a ton for giving me a new career here in New Zealand. 🙂

Kannan Sunder Rajan | Applications Developer

Very personal and very engaging experience from first call to signed contract. Highly professional and very responsive service – second to none! Its been a breath of fresh air dealing with Natalie. She understood her clients requirement. She understood my experience and where she needed more explanation sought to understand how my skill set would be beneficial to her clients through very clearly articulated communication.

Jaysee Pillay | BI Developer

I have known and dealt with Natalie for 18 months and have always appreciated her communication style and speed to answer. I highly recommend Natalie as a professional and astute recruitment agent.

James Barton-Ginger | Network Project & Product Manager at Vocus Communications