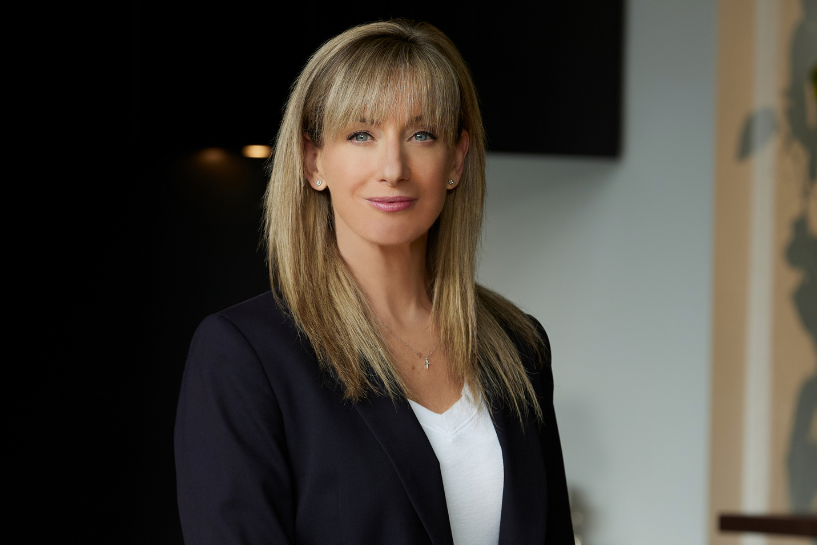 Rachel Clayton
Partner | Senior Sourcing Specialist
Rachel joined the Customise Talent team after 5 years within a reputable Auckland based recruitment firm. Her experience spans 8 years as a member and division Chair of the NZ Food & Grocery Council and over two decades in Senior BDM and Sales positions,
Rachel's core focus is on enlisting top talent for NZ's business community with a core focus across Sales, Marketing, Accounting and Executive appointments.
"While the foundation of my experience lies within the consumer sector my passion is delivering high value recruitment outcomes through building a deep understanding of my clients' business and a holistic profile of my candidates. This approach has allowed me to successfully transverse across industry sectors and role levels".
If you're seeking a personable, astute and dedicated recruitment professional to partner with, contact Rachel today for a confidential discussion.
Rachel was fantastic throughout the whole process and was great at communicating everything and ensuring I was never left with unanswered questions. I was overseas at the time and even dealing with the different time zones and communication over email and Skype calls her service was impeccable.

Michaela Egbers | Marketing Manager

Rachel was fantastic, she helped me through the whole process and even managed to ensure it all got completed over the Christmas period. We were all on holiday which made it challenging but she persevered until the role was secured. I felt so much more comfortable knowing what I would be doing in the New Year. I would recommend her to anyone that needed a reliable and efficient Recruitment Consultant.

N.I. I | LNI Regional Manager

Rachel's services were recommended to me by a colleague when I was starting my search for a National Business Manager. I found her to be very efficient, friendly yet professional. Rachel took the time to ask lots of questions to gain an understanding of our business and requirements. I would happily work with Rachel when I have future recruitment needs.

Debbie Robson | HR Manager

Rachel was fundamental in helping me to land my role. I really appreciate the quick communication throughout the process.

Alexandra Coates | Category Manager

I had the pleasure of working with Rachel as my recruitment partner for Kimberly-Clark New Zealand from 2015 – 2017. During this time, Rachel was diligent, professional, and energetic in determining potential candidates that could best contribute to our culture of delivering exceptional business performance. Rachel has a passion for people which makes her a delight to work with for both the candidates and companies.

Sharna Heinjus | Global Category Development Leader, Kimberly-Clark

From start to finish Rachel handled the process exceptionally well and performed professionally. She constantly communicated with both parties and kept them in the loop. Negotiated well and achieved a win-win situation for both parties. It has been a pleasure working with Rachel and wish her well for the future

ALFRED JUDE PUSHPAKUMAR | Finance Manager

Rachel was a pleasure to work with. She really listened to my needs and was very reliable and thorough. I would highly recommend working alongside Rachel to find your dream role.

Claire Gourley | Customer Marketing Executive

Every time we had a position to fill, the candidates put forward by Rachel turned out to be the best for the job. We were particularly impressed by her not swamping us with CVs but only forwarding those of people who were likely to be a good fit for the organisation.

Some of the skills we needed to hire were hard to come by but Rachel kept on proactively hunting for suitable candidates.

Rachel is an extremely proactive, conscientious and professional, and works hard on developing a long term relationship based on results as opposed to one off placements.

Thanks a lot, Rachel – you have certainly contributed to the success of the organisation.

Angus Cooper | Merger & Acquisition / Sell Side Advisor & Business Performance Specialist, Advisor

Dealing with Rachel from Customise Talent was a very sobering experience as she spent a lot of time building a very good job description with us. She wanted to find out what our company culture was so that we would have not only the skills but also a cultural fit. Rachel was realistic with her time frame and kept me well informed of the progress at all times. We found a very high calibre Head of Sales who is performing as we wished for and he's also an extremely likable individual who's adding more than we expected to our team. I will definitely use Rachel again for further recruiting.

Markus Hasler | Mrs Higgins Oven Fresh Cookies

Rachel has been an absolute pleasure to work with. She was so responsive and always got back to me when I had a question or needed assistance. I enjoyed working with her a lot. Also, she has a great personality and is great with client relations.

Ashley Mai | Business Development Manager

Rachel was fundamental in helping me to land my role. I really appreciate the quick communication throughout the process.

Alexandra Coates | Category Manager

As a client Rachel delivered time and time again with high quality candidates, perfectly suited to the role with the right balance of skill and experience, but more importantly the right fit for our company culture. She spends time truly understanding your business, what your trying to achieve and the DNA of your people – all of which are critical factors for a relationship manager in the recruitment space, however are very seldom practiced. I can highly recommend Rachel as a recruitment partner of choice to any prospective business owner or leader.

Joshua Howe | Chief Merchant & Commercial Officer at The Natural Grocery Company

Service overall exceeded expectations. The communication and process was seamless.

Cherie Mobberley | National Sales Manager

Rachel and I have a long working relationship and most recently I've been working with her in relation to a start-up company called Parkable. Rachel is very good at gaining an understanding of the environment, what type of person the company is looking for, and what type of company the candidate is looking for. As a result, her strike rate is exceptionally high. I would describe Rachel as efficient and understanding, pragmatic but also intuitive. I will continue utilising Rachel for recruitment requirements now and in the future, and highly recommend her.

Jason Kilgour | Board

My experience with Rachel has been nothing but amazing. She is an amazing human and was always available to answer my questions even be the little ones. She made sure to follow up after every interview and call me in to prepare me as well. She does put in a lot of effort and that's the best part of it all. I'm so happy she was my recruiter and made sure I secure an amazing job. She is the best!!!

Neha Dawson | AfterCare Manager

"Rachel has been just amazing to deal with. From beginning to end in the process her communication, advice and understanding has been 110%. Rachel has an unrivalled knowledge of the FMCG market and utilises that knowledge along with her impeccable interpersonal skills to create brilliant matches between candidates and employers. I am super grateful for everything Rachel has done and cannot wait to start my new role!"

NZ Business Manager