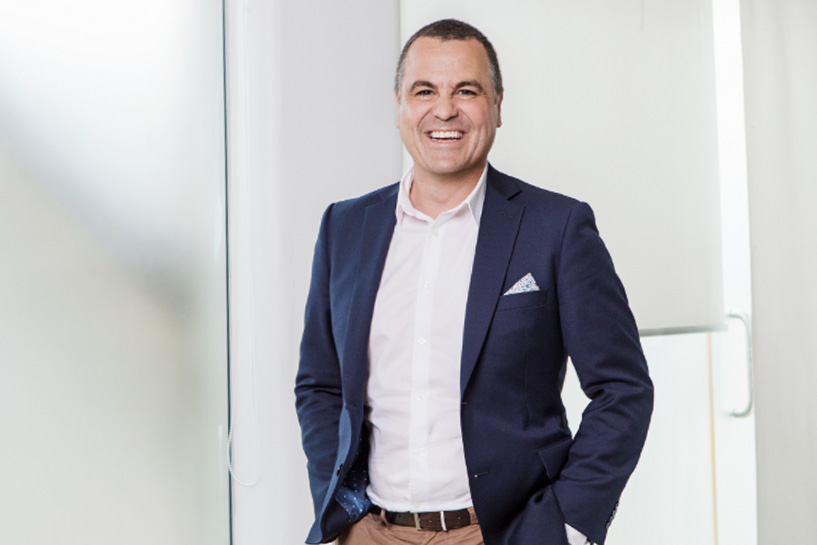 Michael Viner
Owner & Managing Director
A born and bred kiwi, Michael began his career in marketing within the New Zealand banking sector, before moving across the ditch where he began his recruitment career.
Over the last ten years within recruitment, Michael has always had a focus on Marketing, Sales & Digital. He has been a recruitment business manager and owner in Australia and successfully recruits mid to executive level positions for start up's, right through to the worlds most recognisable brands, across a range of industries including retail, FMCG, banking & finance, insurance & automotive.
In April 2019 Michael successfully purchased Customise Talent, taking the reins as Owner and Managing Director whilst still enjoyng a hands-on executive recruitment function.
Michael is known for his strong network, thorough recruitment process & his ability to spot outstanding talent for businesses. He's also a family man, has a great sense of humour and has thoroughly enjoyed settling back into the NZ way of life with his wife and his two young sons.
Hire better, Hire less, Retain More, connect with Michael and learn more about how he can assist you today.
Michael is swift, accurate and personable in his approach. He found the right Technical Lead candidate for us and did so quickly. I would definitely recommend Michael's recruitment services to others and will certainly be contacting him again in the near future.

Pete Gibson | Digital Director l AffinityID l June 2017

Every once in awhile you will meet people that make you want to better yourself. Michael is one of those people. He ought to be one of the best-recruiting professionals I have ever met, willing to help me find opportunities that were simply a perfect match for my skills and experience. Being transparent and extremely knowledgeable in digital made Michael stand out from the pack. If you are considering your career options or need help finding talent for your team, you need to speak to Michael. If not, at least have a beer with him and talk about cricket

Cleb Sicorra | Senior digital Analyst

Michael approached me to establish a working relationship as he had previously worked on a similar role for GWF in Australia. I would describe his performance as very engaging and professional, with great follow up and excellent candidate engagement. He took the time to build a genuine working relationship and to understand both our business needs as well as our culture. I would highly recommend Michael to any potential candidate or employer working on a specific technical role and the sales and marketing functions.

Sarah Cruz-Taylor | Recruitment Manager l George Weston Foods l May 2017

Michael has superior EQ, customer insight and role comprehension. He went above and beyond our expectations and the feedback we received from both of the Executives who worked with him was glowing. He brings a good dose of humour to his work and we love that at Jade Software! We look forward to working with Michael on future assignments.

Yvette Hooper | HR Manager, Jade Software Corporation – March 2018

My dealings with Michael when trying to secure a new role were fantastic. He communicated well throughout the whole process, I felt he heard what I needed and understood the type of role which would suit my skill set and my personality. Proof is in the pudding, I have just accepted a fantastic new role through his facilitation!

Emily Govorko | Advertising Sales Manager

Michael Viner is one of the best consultants I've met – he's professional, an excellent communicator and understands what we need very quickly.

He is tailored in his approach to finding the perfect candidate by providing 1-2 suitably qualified, with the right company fit.

Customise Talent are a preferred supplier and have a strong history working with GWF. Keep on doing what you are doing!

Bridget Morris | People and Performance Manager